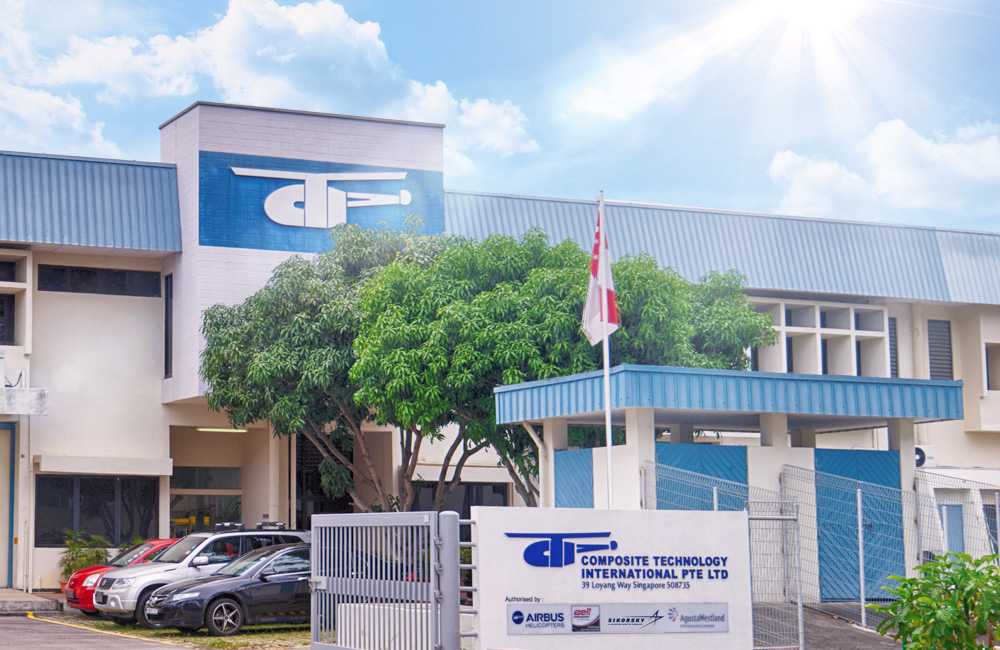 Composite Technology International Pte Ltd (CTIPL), an international specialist in the repair, inspection and modification of helicopter rotor blades, has been active in Singapore since 1984 providing quality rotor blade repair requirements for helicopter operators in the Asia and Oceania region.
Equipped with modern facilities covering 4,400 m2 in the Loyang Aviation Estate near Changi Airport, CTIPL provides a full range of specialist services for both composite and metal rotor blades.
Strategically located, and backed by a pool of well-trained and dedicated technicians, CTIPL effectively responds to the market with quick turnaround rates and AOG field repair services.
Your Trusted Helicopter Rotor Blade Repair Specialist
more than 30 years of experience, since 1984
throughput more than 400 blades a year
turnaround time averaged from 1 week to 4 weeks
more than 118 customers from 18 countries across Asia and Oceania